Accident replacement business is covered by our Rentoffice Classic solution too. Our Accident Replacement Module is used both for the administration of accidents as well as for billing in the accident replacement business. You can use it to record and invoice accident replacement procedures and to create accident records. The creation of accident tariffs and allocation to vehicles is also possible with this module.
The module works in connection with the following other features: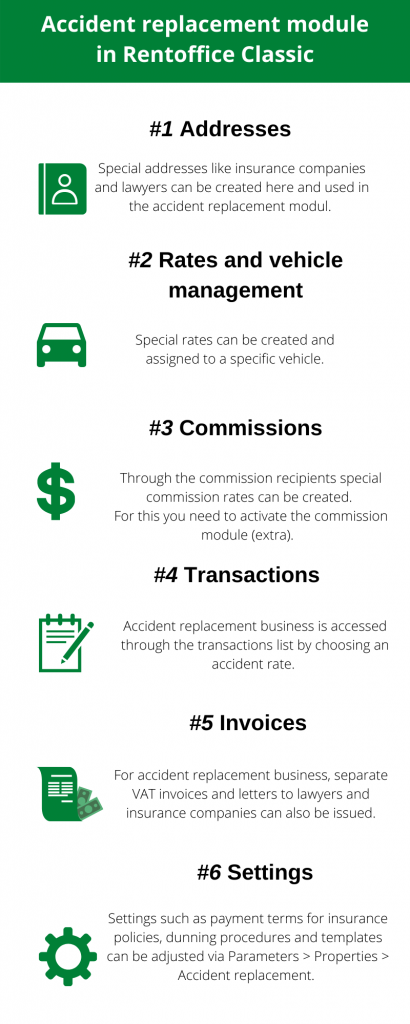 The recording and billing of replacement procedures is very easy via transactions. After a new accident replacement process is created, an accident record is automatically generated. This allows you to document the event in detail and to find older accident entries. Furthermore, accident records can also be created independently of processes via the accident module. On the other hand, special commissions are only created if the commisions modul is active.
Click on our video to learn more about recording and billing replacement procedures with Rentoffice Classic