With a mobility budget for e-vehicles, users have an incentive and the flexibility to choose the most suitable mode of transportation for their needs. This feature promotes sustainable mobility and allows individuals to make environmentally friendly transportation choices.
Experience the following functions:
Distinguish Between Electric and Non-Electric Vehicles:
Preconditions to distinguish between electric vehicles and non-electric vehicles, ensuring precise budget allocation.
Electric Mobility Budget:
Introducing a dedicated policy item for electric mobility budget, enhancing visibility and choices for drivers in the shop.
Enhanced Logic for Mobility Budget:
Our improved logic for the mobility budget, in combination with the "Bonus" and "Malus," functionality ensures a seamless and transparent budgeting process.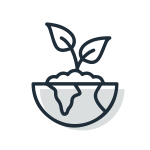 Key benefits –

Mobility budget for e-vehicles to enhance sustainability
Having a mobility budget for electric vehicles (EVs) in a vehicle fleet is crucial for several reasons, especially in the context of B2B mobility businesses focused on sustainability:
Environmental Responsibility:
Meeting sustainability goals:
Many organizations today have set ambitious sustainability targets, including reducing their carbon footprint. Incorporating EVs into the fleet aligns with these goals, as they produce fewer emissions compared to traditional gasoline or diesel vehicles, helping to reduce the overall environmental impact of the business.
Meeting emissions regulations:
Governments worldwide are implementing stricter emissions regulations to combat air pollution and climate change. Investing in EVs ensures that your business remains compliant with these regulations, reducing the risk of fines and penalties.
In addition to these major enhancements, we've also fine-tuned the platform, including the ability to delete markup price settings and updates to the markup-price settings logic.
Our Mobility Budget for eVehicle empowers your business with unparalleled flexibility, sustainability, and control, ensuring that your mobility solutions align perfectly with your goals and the evolving needs of your customers.
Want to know more about Abo-OS?