In out last tip of the week, we could know more about discounts and surcharges for the online reservation tool. The procedure to create an special offer is in many aspects similar. With the offers/advertisement setting under Parameters > properties > Online reservation you can create special campaigns and offers directly from Rentoffice classic and show them online. offers can additionally be advertised as a tile, web banner or in the offer list on your website.
One of the main differences between discounts and special offers in Rentoffice is the fact the discounts are also visible through a customer's search, while offers can be only be selected after klicking on the banner or slide. In addition, offers are only intended for closed periods, while customers can also partially benefit from discounts even if the booked period exceeds the discounted period. 
On the other side, special offers can be delimited not only through setting a valid period, but can also be divided into different time slots, which are not available for discounts. This means a special offer can be valid only on Monday, Thursday and Sunday night, for example, without the need for several data records.
Creating special offers
The procedure for creating offers can be done in two steps: Creating the advertisement and type of advertising and defining the offer itself. Check our video to learn more about it. 
Pay attention to the following while creating a special offer.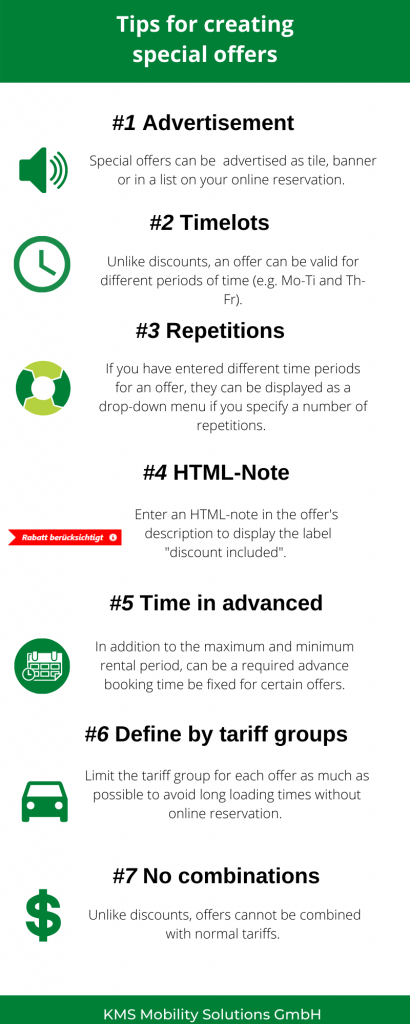 Do you have further questions? For further help on creating online offers, please visit our help section.