How can optimal battery management be achieved?
Electric cars have advantages over their predecessors, but their batteries can be a problem at the end of their life cycle.
It is therefore recommended to think about how best to protect batteries from premature aging and thus extend their life. It is known that the life of a battery can be extended by up to 12% under all conditions of use by taking a few simple measures.
These measures include keeping the batteries at room temperature and between a full and very low state of charge. The use of machine learning technologies also enables real-time decisions about when to charge the battery.
Sealed batteries have a certain typical life span depending on the type and quality, but it is also true that their actual life span depends greatly on care and environmental conditions. As a general rule, batteries should not be permanently exposed to temperatures above 25°C, as this shortens their life considerably.
To ensure the optimal functioning of the batteries used, it is recommended to have the condition of the batteries checked regularly by qualified personnel. To ensure safe operation, batteries should be checked regularly regardless of their area of use.
With regard to the importance of good battery management, this is where our application comes into play. Our software helps you to get an overview of the condition of your batteries and makes it easier for you to plan the regular visual inspection of your fleet vehicles.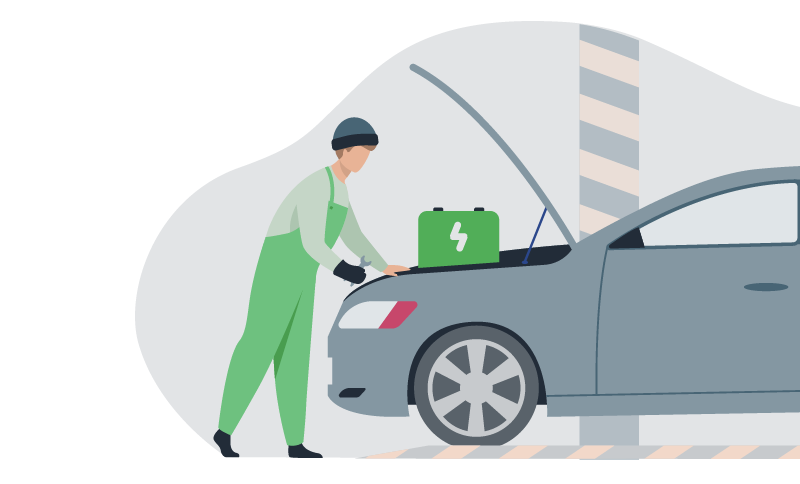 #Batterymaintenance #Carbattery #Mobility #Fleetmanagement #Companyvehicle #Rentalmanagement