Together into the third dimension:

we bring movement into the vehicle sector.
Autoactiva Werbeagentur GmbH and KMS Mobility Solutions GmbH have been working together successfully for many years. An important component of this cooperation is the regular supply of vehicle images by Autoactiva. Month after month, the company reliably provides high-quality images that KMS Mobility can use for various purposes. Thanks to this cooperation, both companies can successfully pursue their respective goals and offer their customers high-quality services.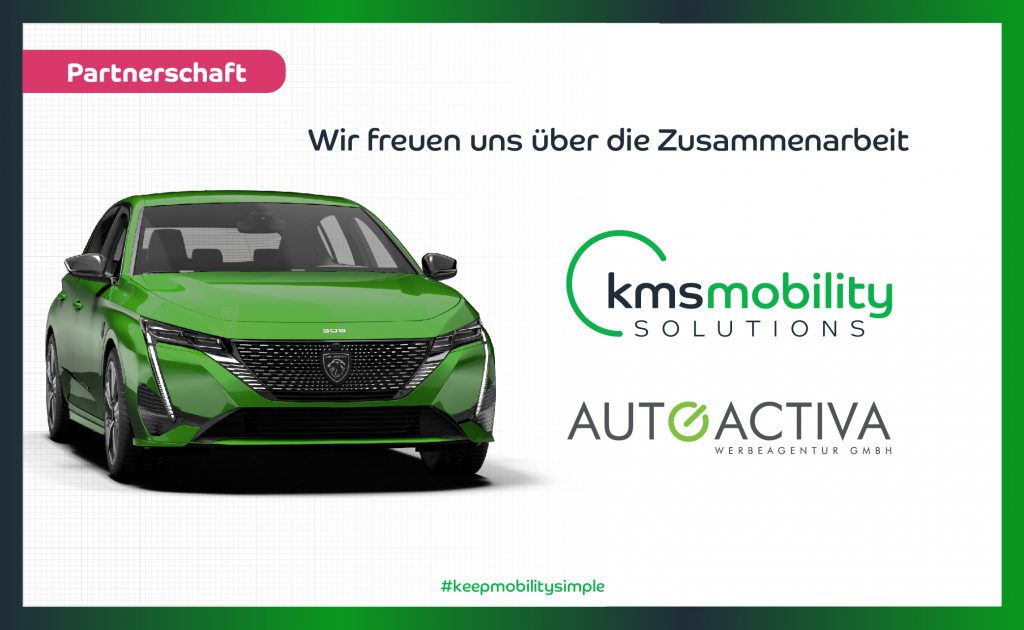 Autoactiva specializes in the creation of 3D visual content for the automobile sector and has been established since 1991. It has a strong foothold in the mobility sector, focusing its collaboration with car dealers of all brands and also assisting B2B clients to increase their sales figures through targeted advertising actions.
Autoactiva manages its own vehicle image service for more than 10 years. It offers high-quality general imagery, which is a great visual resource to be used for specific promotional campaigns.
The great quality visual content created by Autoactiva includes images of the latest vehicles on the market. The digital visuals range from static 3D images, as well as short animations which can be used in videos or virtual tours of car dealers' and distributors' vehicle, showcases.
Digital vehicle images for the Auto ABO by KMS
High-quality, model-specific vehicle images in the respective manufacturer's colors are a key sales argument in the subscription sector, as no consultation or haptic experience is possible here in the showroom. The customer informs himself independently and completes the purchase purely digitally.
Technical details are displayed with close accuracy, enhancing the high quality and realism of certain textures that not only hold the interest of the virtual visitor but are also an eye-catcher for a service or product with which he or she identifies.
Vehicle illustrations in Abo-OS
About AUTOACTIVA | KMS Partnership
Leonhard Paul, Managing Director of Autoactiva said:
"Since 2020, we have been able to supply KMS with high-quality vehicle images and visual content". Leonhard Paul underlines that cooperation with customers such as KMS is much more than a mere customer-supplier relationship, moreover, it is also an exchange of experiences that enables the continuous development of a shared visual concept aligned with the current requirements of the mobility sector.
Stephan Siehl, one of the CEO at KMS Mobility Solutions, said:
"For us, the vehicle model-specific and especially manufacturer-specific selection option is essential. Autoactiva is a partner for us who makes this possible, continuously develops its offer and is always keen to respond to our requirements arising from the business."
Both companies Autoactiva and KMS Mobility Solutions are distinguished as partners in their efforts to develop products that promote the digital transformation of all fleet management processes to maximize the use of resources and promote more sustainable and environmentally friendly environments.